UIC's International Studies Program brings the world – and all of its complexities – to you, right here in Chicago!
Housed in the School of Literatures, Cultural Studies and Linguistics, the program offers a unique minor that compliments a major in any field. Our courses are taught by faculty from across the University in a variety of disciplines like Economics, Political Science, and History.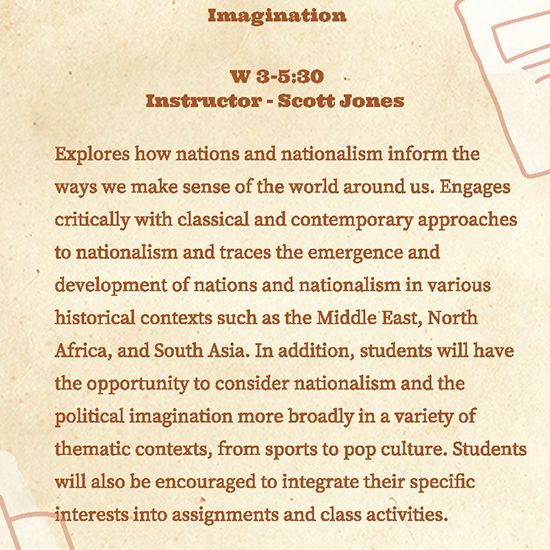 Spring 2023 INST seminar: Nationalism and the Political Imagination Heading link
Explores how nations and nationalism inform the ways we make sense of the world around us. Engages critically with classical and contemporary approaches to nationalism and traces the emergence and development of nations and nationalism in various historical contexts such as the Middle East, North Africa, and South Asia. In addition, students will have the opportunity to consider nationalism and the political imagination more broadly in a variety of thematic contexts, from sports to pop culture. Students will also be encouraged to integrate their specific interests into assignments and class activities.
Meets on campus W 3-5:30
Instructor: Scott Jones
Downloadable Flyer